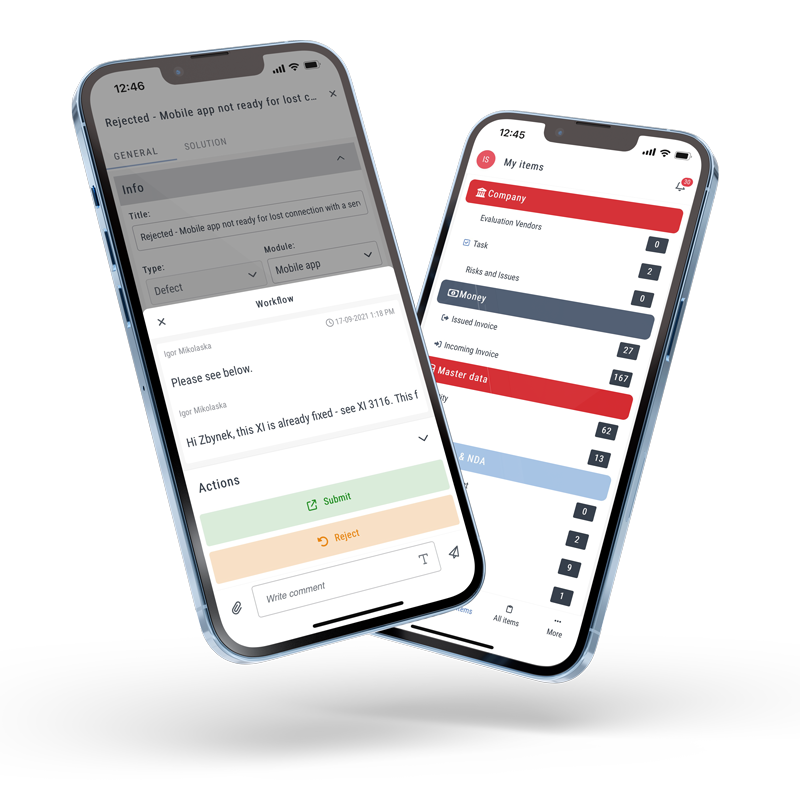 The Xeelo mobile application has been significantly improved and fine-tuned – both from a technical and design point of view.
In terms of appearance, it looks more modern and fresh. One of the most visible change you will probably notice, is a new condensed font, which allowed us to fit in more content, yet still keep the layout synoptic and clean. You can – for example – put more information on your on-grids.
From the technical perspective, the application got some nice features, which will help you work even more efficiently while on the go or when you simply don't want to open your laptop. Here are some of them:
The application now supports all 4 views you know from the classic web interface. You can view All Tasks and use the application as a full-featured interface.

We are bringing filters into the mobile application, to allow you to find faster what you are interested in. All filter types, as you know them from the classic web interface, are available in the mobile application. The same applies to sorting and searching, which is both available too.

Workflow buttons are now ergonomically placed at the bottom of the screen. You can add a comment or see others' comments before you take a workflow action.

A bottom menu – as it now contains more options – became editable and you can choose 4 menu items you want to have always visible, and reorder them in the way you like. A different set of items can be chosen for the home screen and a different one for object view.

Notifications are now more synoptic, you can easily recognise a common notification and a notification containing workflow actions.

QR code scanner became more accessible as it can be now used for a login into Xeelo or 2-factor approvals.
Customers using Xeelo as a service hosted in our cloud will get the mobile application automatically. Customers running Xeelo on their own servers need to upgrade Xeelo version to get the new mobile application.
Leave A Comment
Related Posts