Digitize and control your processes.
Xeelo is a modern and powerful low-code/no-code platform made to cover your unique business processes. No matter how complex they are or which industry you operate in.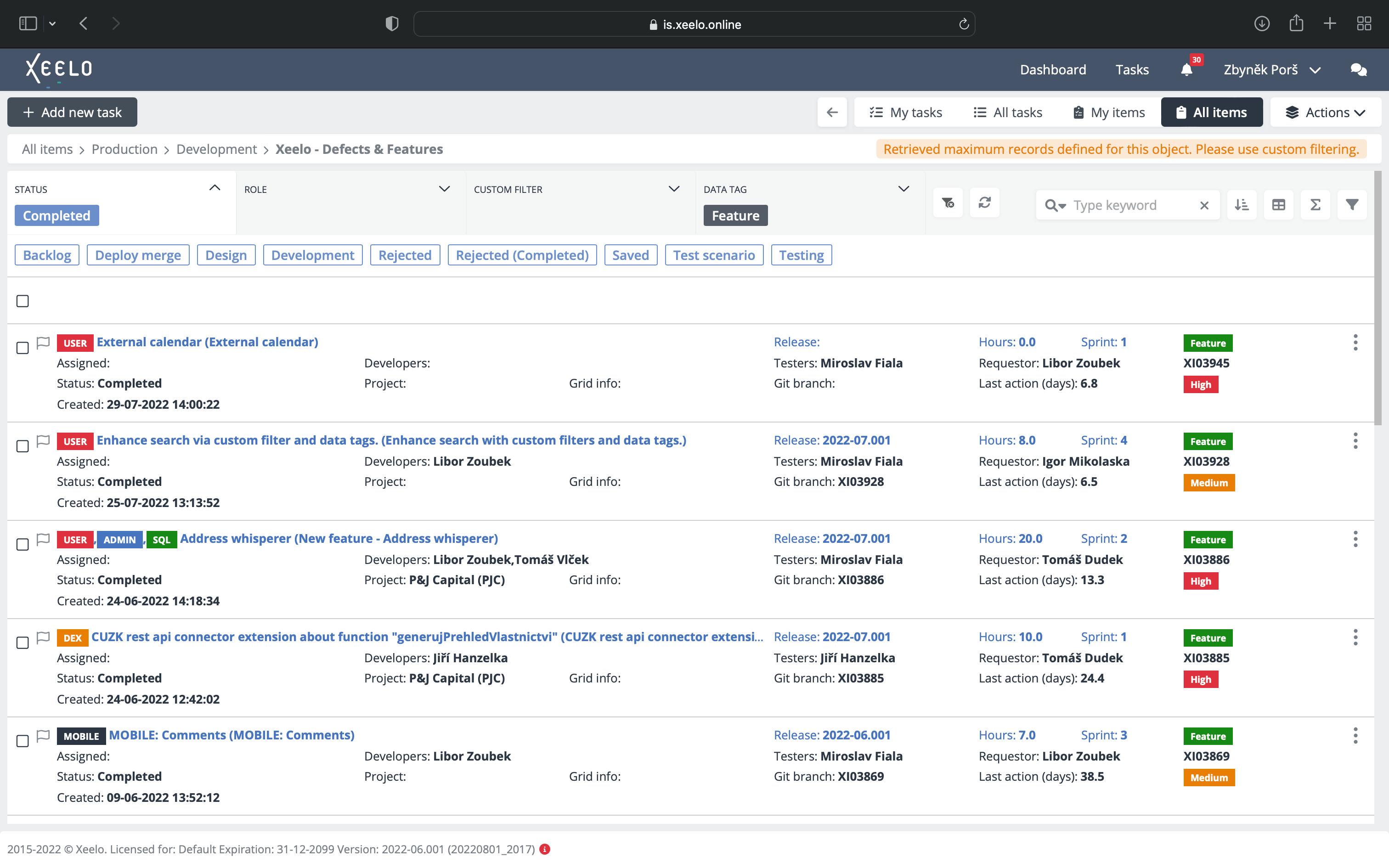 Intelligent forms. Flexible workflows. Generated documents.
Our forms can contain a rich business logic to guide and control users in their daily operations. Based on entered or selected values, a proper workflow path is triggered to obtain all relevant approvals and ensure maximum compliance. Does the process result into a corporate document? Xeelo can generate automatically.
Low-code/no-code
Even the most complex corporate forms and workflows can be configured easily with no development required.
Future-proof
World changes fast. You can extend or change your processes in a minute to reflect your changing business needs.
Enterprise ready
Xeelo is ready to absorb endless exceptions and conditions in case your organisation operates specifically.
Industry independent.
Xeelo has been designed as a building kit to manage any type of process. This is the reason it is being used by such a wide scale of companies in various businesses.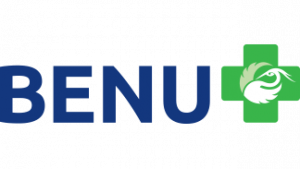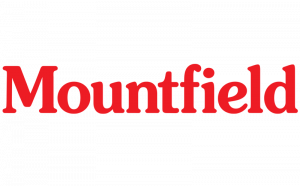 Key features which make Xeelo unique
Features below are usually highlighted by managers as the most helpful.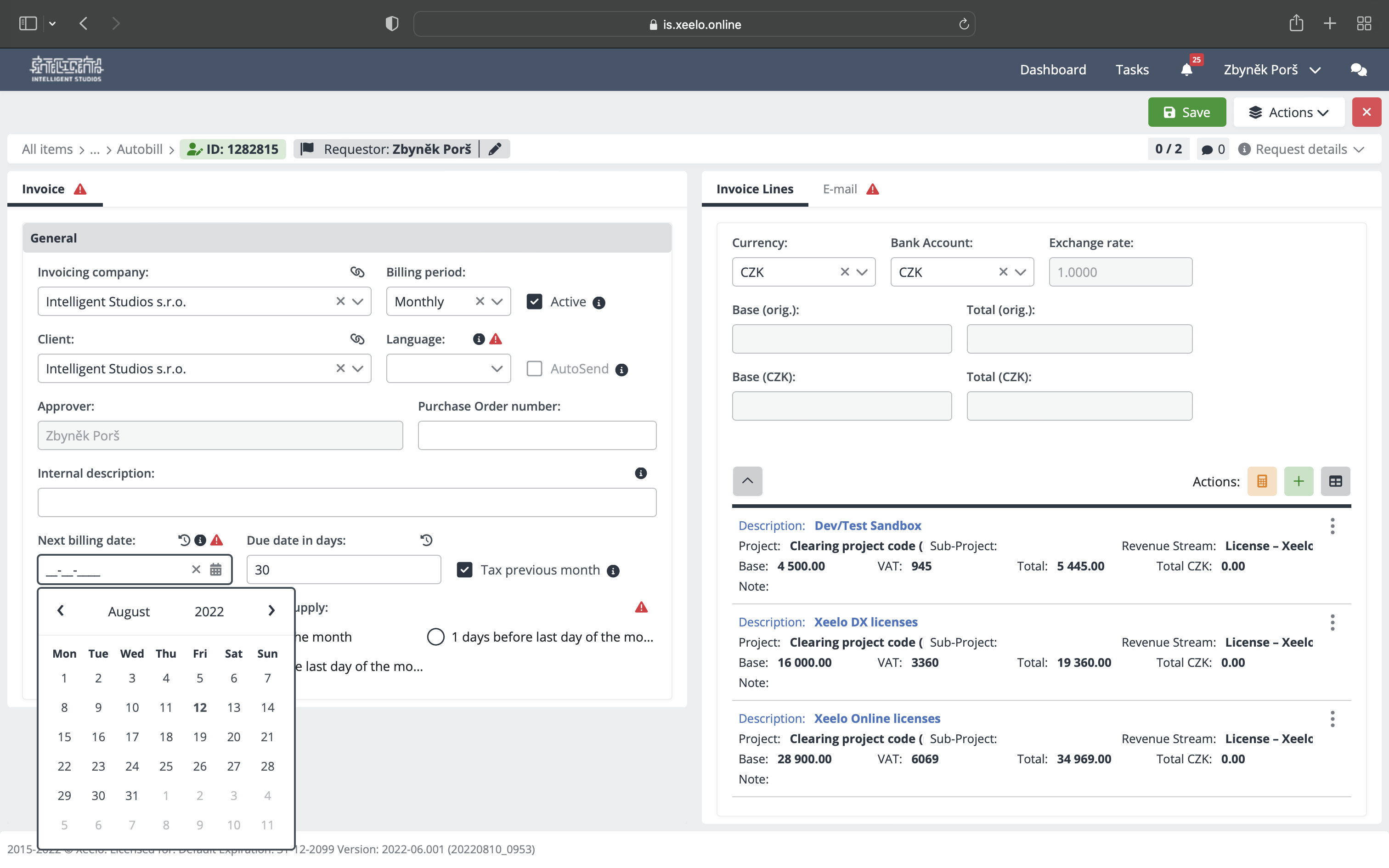 Each form can contain endless business logic and can behave exactly as you like. It covers the entire life cycle of the form – the behaviour can be different in each step of the workflow.
Depending on selected or entered values, or based on complex conditions, other fields may become visible, disabled or mandatory.

Various values can be calculated, populated or even filled in from other system in the real time automatically.

All content precisely follows detailed user access rights settings. Therefore, users are in any case not able to see or edit more than allowed.

Based on meta & master data, a proper path of the workflow is triggered. Users don't have to think about where to send the request – it's all secured by Xeelo and users have no chance to bypass it or send it to wrong people by mistake.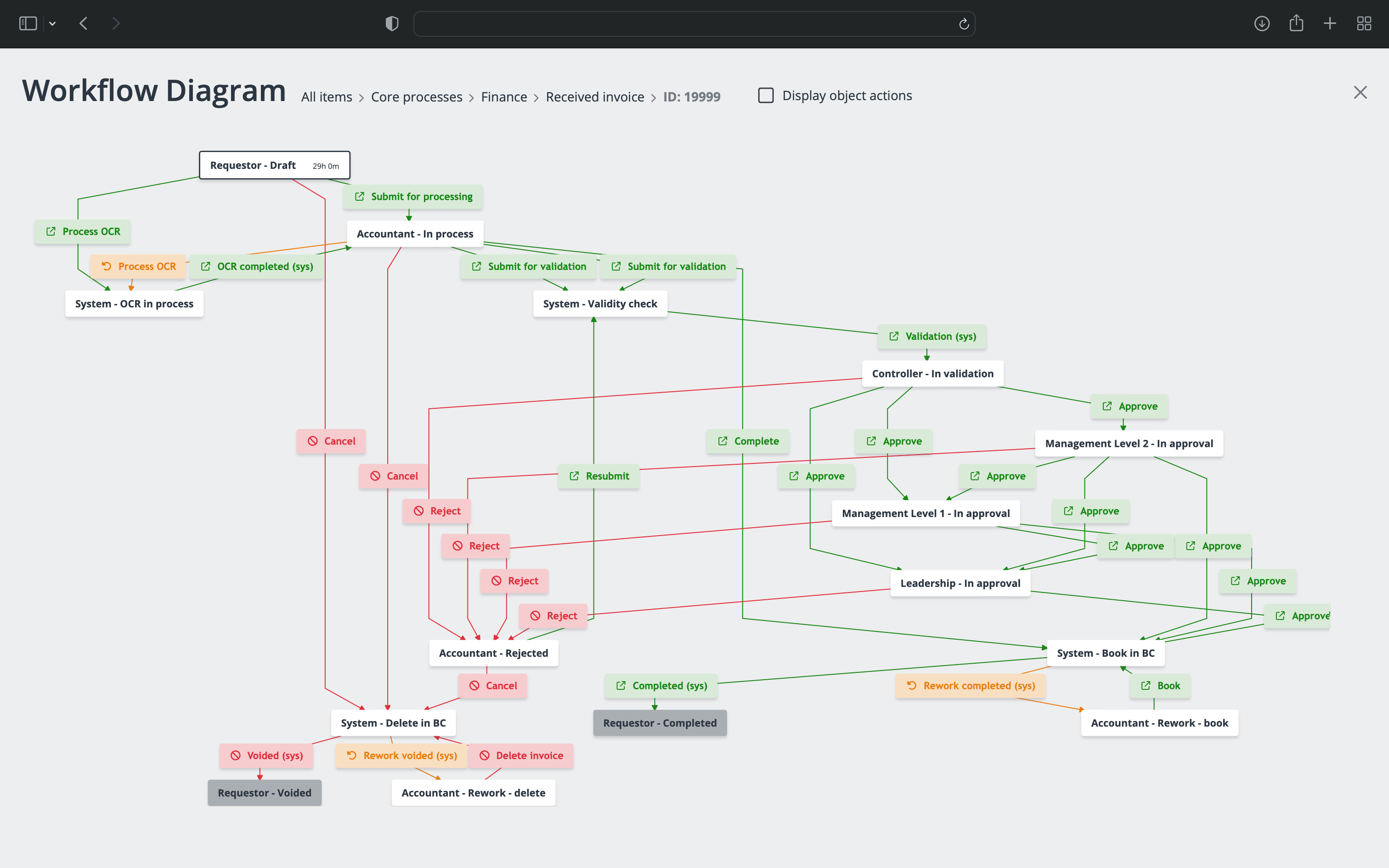 Workflows in Xeelo can absorb unlimited conditions and exceptions, like it is in the real life. No matter how complex processes are, all can be just configured and changed anytime to meet constantly changing business requirements.
The actual path of the workflow is triggered by Xeelo based on given rules, reflecting master & meta data in the form, to reach the maximum level of compliance.

Everybody can easily find out, where the request is currently pending, who it is waiting for and how long.

Managers can approve requests in a browser or using Xeelo mobile application or from their e-mail client. Always with a full request history and necessary business context.

In each workflow step, various action can be triggered – such as e-mail notifications, exports to other system, periodic calculations and many more.

You can change the workflow anytime, even if there are unfinished requests. The new settings will automatically apply on all existing & new requests.
Users don't need to search for their tasks across systems. Their work queue is displayed synoptically as soon as they log in.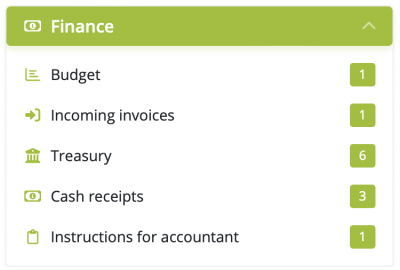 Processes are categorised into separated groups, so that users can orientate better.

Information about new task or about any change important to a user can be sent automatically as an e-mail notification or pushed to the mobile application, so that nobody miss anything.

The same view is of course available in the mobile application too.
Anytime you need to paste meta data stored in Xeelo into a template document (like Contracts, Handover Protocols, Purchase Orders), you don't need to do it manually by copy & pasting it into Word document.
Xeelo offers a powerful engine, which can generate any kind of your corporate template-based documents. Automatically within the workflow, or on-demand anytime you need.
The template document contains so called placeholders, which are replaced by real values from the Xeelo form. This ensures that nothing more can be changed by users.

Not only meta data can be filled in by Xeelo – based on business rules, various paragraphs and section can be placed in or skipped.

A QR code or a bar code can be added into the document, so that it can be easily identified later on (e.g. using Xeelo mobile application or using OCR ).

There are no limits in terms of document style and format. You can define a unique style to meet your corporate identity, or set up its size (e.g. regular A4 for contracts or special sizes for parcel labels).

In case that the document needs to be signed, you can use Xeelo and DigiSign to obtain digital signatures.
Together with DigiSign, Xeelo can place digital signatures to any kind of template-based document. Easily, reliably and efficiently.
Electronic signatures can be obtain both from your internal employees as well as from the counterparts (customers, vendors etc.).

In Xeelo, you easily define the order in which people sign the document, and you also simply choose, which electronic signature type you want to use.

The signing party signs the document very easily – via browser on their device. No need to download anything, no need to print & scan anything.

In case you would like people to sign your document at your desk, you can equip it with any tablet and send document in the tablet to get the signature immediately.

Signed documents are securely stored and supplemented with detailed information to pr
Wherever you are, Xeelo is ready to be with you.
If you spend most of your time in your Outlook client (or any other client), approval buttons can arrive embedded in an e-mail notification. You can just click on one of them to decide on request.

You can sort our all requests pending your decision comfortably via Xeelo mobile application. Push notifications won't let you miss any important request and you can view full details before you take a decision, or just swipe and decide so easily.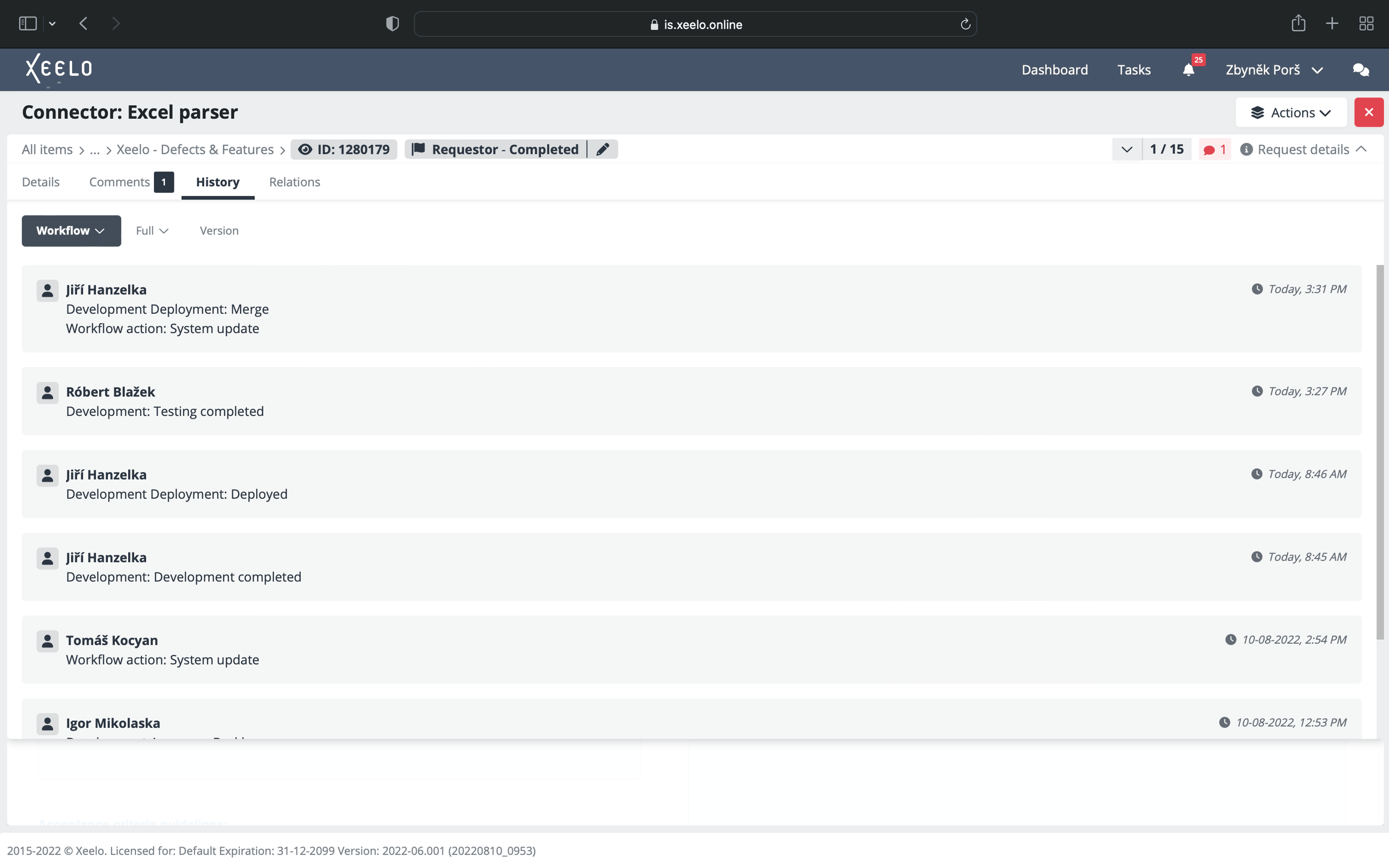 Xeelo takes transparency very seriously. Many Xeelo customers are subjects to an audit or simply want to have absolute transparency across their processes.
Xeelo logs every action a user or a system takes. Moreover, it tracks even details like who is looking at which record. 
Submit. Sort out. Approve.

From everywhere.
Along with a web interface, Xeelo comes with a powerful mobile application, which has been designed to help you while working in the field – to you as a manager, and to all your employees.
Submit requests directly from your mobile device

Approve requests without opening your laptop

Solve your work queue from the field instead of later from your office

Enjoy the full potential of your device – take pictures, dictate text, scan QR & bar codes or grab GPS coordinates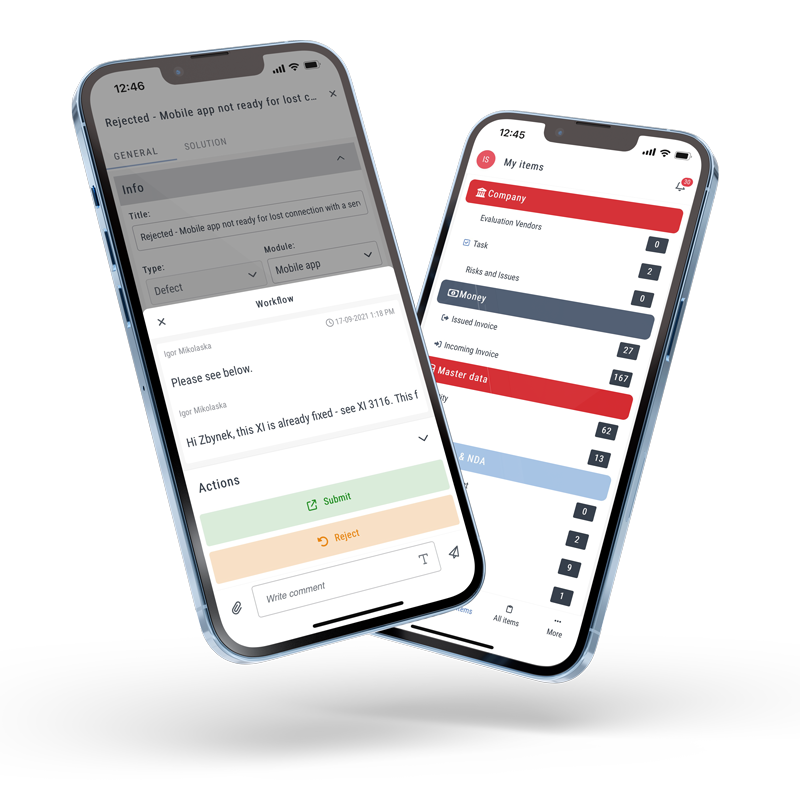 Runs carelessly in the cloud. Unless you really need it on-prem.
Most of the customers enjoy Xeelo being provided as a carefree, reliable and secure service. Updates, backups, a proactive monitoring or a scalability – it all comes included in the license fee.
However, if you need Xeelo to run on your servers for any reason, you can deploy it everywhere you want.
Need Xeelo to integrate with your systems?
Xeelo comes with a unique hybrid integration platform Integray. It's an enterprise-ready and powerful application, which can connect Xeelo with your existing systems, no matter how modern or proprietary they are (they can even run on-prem, yet still be connected).
And more importantly – Integray is able to integrate any of your systems! Xeelo can be just one of them.